Replace you plain ceiling light with a lamp shade. Hide Your TV wires with a shower curtain rod. Dress up your windows with crown molding. Add mirrors to doors and paint trim to match. This will  add a face-lift to a boring closet.
Or leave trim off of mirrors for bi-fold closet doors. Use simple hardware from the store for chic accessories around the home. Hang curtains closer to the ceiling for the illusion of added wall length, and bigger windows. Add molding to the top of your kitchen cabinets, for a more dramatic/custom feel.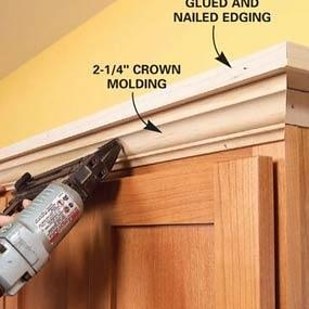 Double up on shower curtains so that you have to part them to get in. That makes for a grand looking shower when a guest enters the bathroom. Make a rustic dining room table by attaching wooden planks.
Make a plain built in beautiful with molding and a nail gun. Liquid stainless steel paint exists and you can paint appliances with it!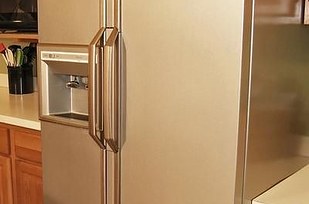 Make your bed like it is from an HGTV magazine.